Joint ventures & business development
A unique talent of the HMS organization is our experience with Executive Sales and the ability to facilitate strategic partnerships. HMS business development includes guidance and implementation of sales and marketing strategies and strategic partnerships as well as advising on industry trends and opportunities. Together with our network of experts that know the steel industry, we can assist in designing offers, contracts, and proposals that sell. We can help your business succeed.
Call HMS and let's discuss if we can help

.
HMS is a Co-Owner/Partner with InnoGraf LLC a provider of graphite electrodes. InnoGraf LLC provides Electric Arc Furnace users with high-quality large-diameter and super-size diameter graphite electrodes. In addition to graphite electrodes, InnoGraf provides innovative products, solutions, and services to both the steel and graphite industries that optimize graphite electrode value-in-use.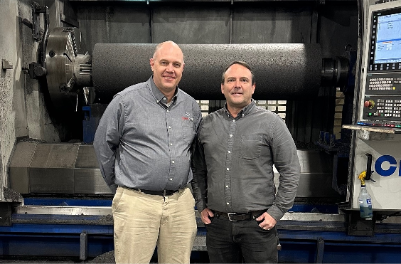 InnoGraf Co-Owners Jamie Hansen & D'Wayne Cook